Homepage
Floris Watersport is a company that specialises in buying and selling recreational craft. We sell a large variety of pleasure boats, from large to small, in various price ranges.
You can find us in Waspik, Scharlo 8. Here you'll find our sales moorings, spacious showroom and office.
Over 6500m2 of watersports fun with moorings in the water as well in the showroom. In our beautiful showroom, we've built moorings for easy access to all the boats so you can inspect their interior. This also applies, of course, to the boats in the water at the sales moorings. Beside many moorings in the water, we have our own crane, so you can quickly and easily give any boat you're serious interested in a test run. We're committed to providing stellar service.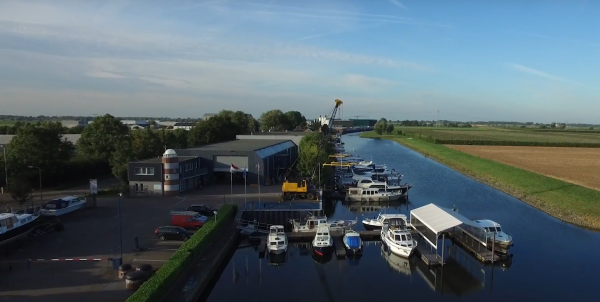 At our premises, all our boats are shown together, giving you a clear overview and allowing you to inspect any boat you may be interested in.
Have a look at our website for our complete range. If you have any questions, please contact one of our sales representatives, without obligation.
Of course you are also more than welcome in Waspik.